Dream in the green of the Forest and the blue of the Sea!
Pili is surrounded by rich natural beauty, combining sea and mountain. It has beautiful beaches, most of which are accessible by car. Its port has a special slide to approach the trailer with your boat at sea.
The central beach of Pili is organized during the summer months with daily cleaning, municipal and private umbrellas as well as sunbeds with beach shops, large parking, showers, locker rooms and recreation area.
The length of the coast of Pili is estimated at about three kilometers while its coastline is of rare beauty, with fishing areas and steep caves and beaches. Lovers of water sports and activities, have the opportunity after first having their own equipment, to discover the above beauties and our water wealth.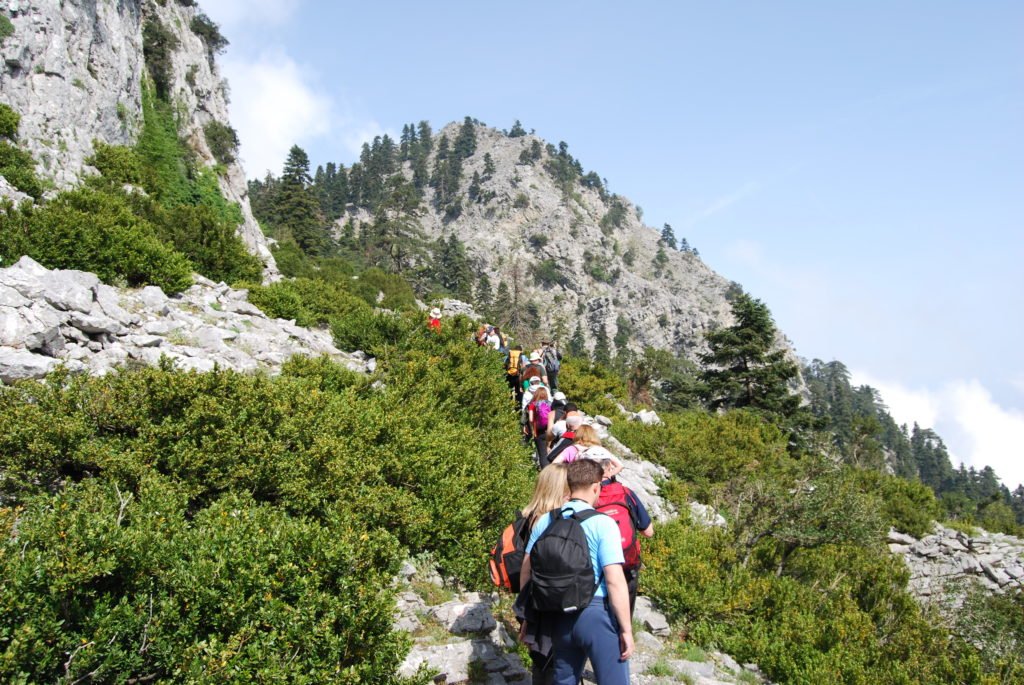 Respectively, plenty experiences and unique moments, will be gained by the lovers of mountain and mountain hiking or cycling who will want to cross the slopes of Pixaria and Mavrovouni, since they have the appropriate equipment. Most mountaineering trails are mapped and almost every year is planned by EOS Chalkidas (Greek mountaineering association of Chalkida), an ascent of the path Pili- Pyxaria's peak or alternatively Vlachia- Pyxaria's peak.
The paths start from the borders of Pili and are in the unique and rich germination of the pine forest. They are marked with mountaineering signs (metallic signs) and colorings (red paint on rocks) to indicate to the climbers the direction they should follow.
Excursions at regular intervals are made on the provincial and forest roads of the area, lovers of motor sports with both two-wheelers and four-wheel drive vehicles.
Finally, developed in our area is an old hobby, hunting, since our region, except to flying preys, have hares and wild boars whose population of the wild boars growing more and more.
Thus, Pili can be said to be a paradise of alternative activities and people who love nature, both mountain and sea sports and excursions.